Lacking in colour inspiration for your next spray painting project? Whether you have mechanical parts that need a fresh coat of paint, a sign that must be branded to reflect your company image or public infrastructure and sculptures to finish, choosing the right colour can be a lot of pressure. You may need to achieve that perfect balance between professional and eye-catching, or capture the mood of an art piece. So where do you start for ideas? We always find that looking at Pantone swatches and colour palettes gets our creative juices flowing!
What's Pantone?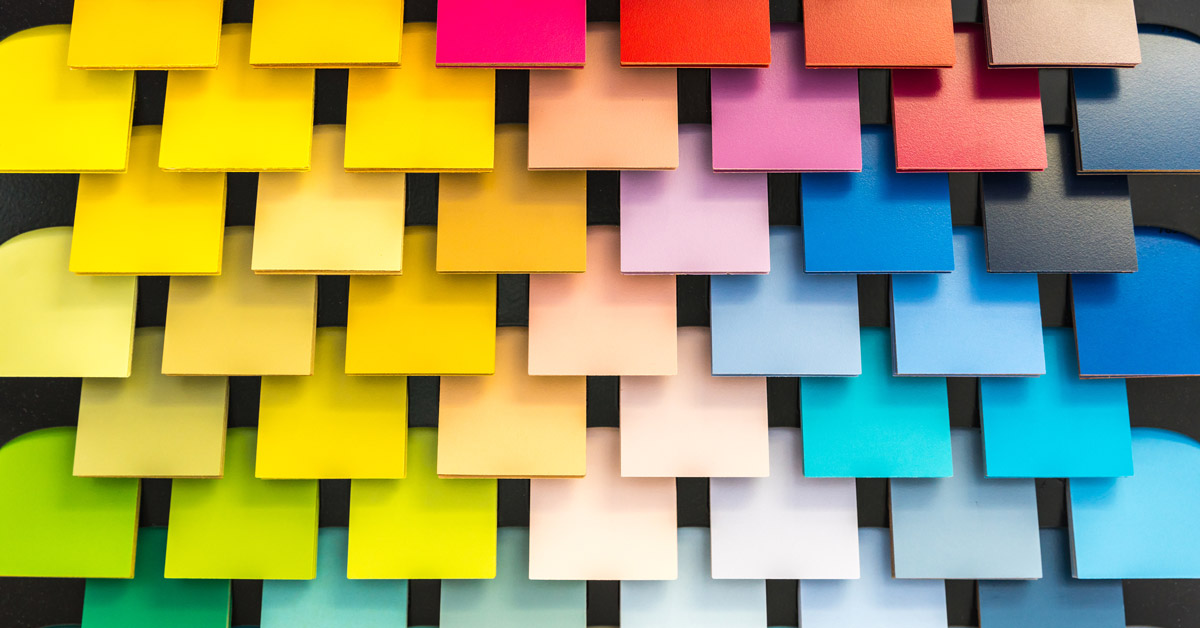 Pantone describes itself s as the "universal language of colour." The company is possibly the single most authoritative and trusted source of colour inspiration around the globe. Pantone is dedicated to creating captivating colours that span industries such as fashion, interior design, graphic design and product design. Pantone's colour swatches are all coded and carefully constructed to cater to the nuances between the same colour in different formats. For example, the colour you see on a computer screen may look very different when printed on paper, and different again when dyed into fabric. Pantone helps designers and creators acknowledge and plan for these dissimilarities in their work.
Pantone colour of the year
You may have heard of Pantone colour of the year; which is a basically like the Superbowl of the design world. Designers from various industries wait with bated breath to discover Pantone's meticulously selected colour swatch each year, which will dictate colour trends for clothes, products, posters and interiors for the next twelve months. What's the Pantone colour of the year 2019? Pantone 16-1546 Living Coral.
A youthful, lively and fun splash of colour for anyone wishing to make a big impact! Looking to make a statement with your spray painted projects this year? Have a gander at Living Coral and it's various colour swatches.
How to use Pantone for colour inspiration
There are no right or wrong ways to use Pantone for colour inspiration. It's all about finding what works best for you, to start the ideas flowing. Here are a few nifty tips which may help you get into the swing of things, and most importantly, have a little fun while deciding on the right colour for your purpose.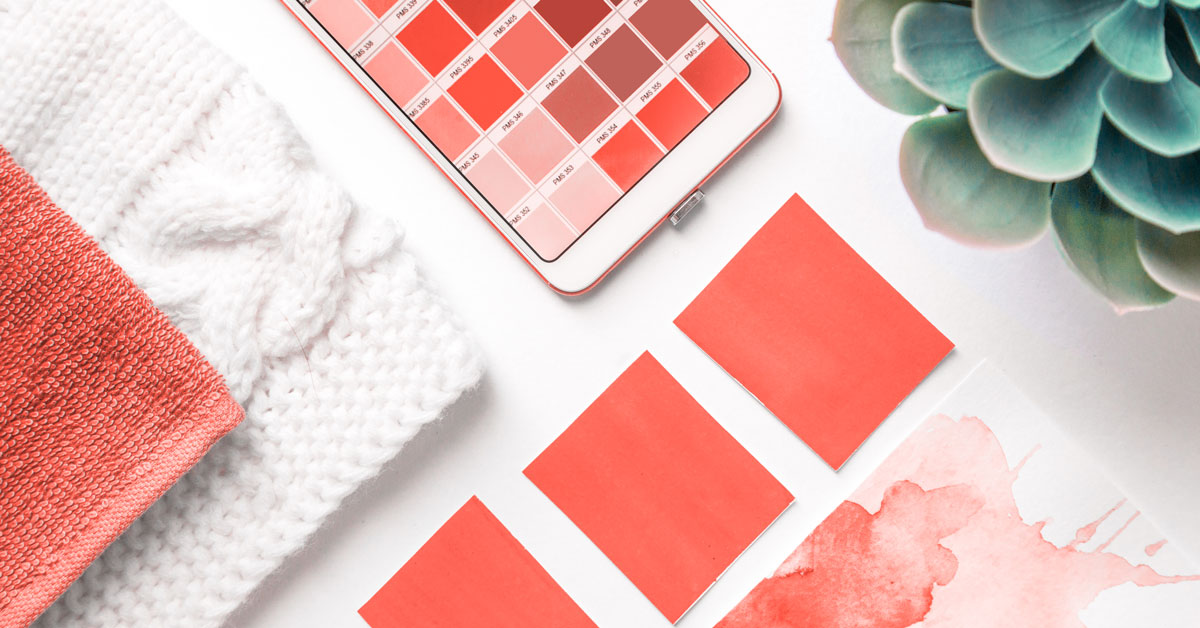 Download the Pantone Studio App
The Pantone Studio App is such a useful tool to have, conveniently located on your phone so that you can capture inspiration wherever you are. Best of all? It's free! You can choose to pay a monthly or yearly subscription to unlock extra features and the entire range of Pantone colours if you wish, but the free version has plenty of exciting tools to play with. Our favourite feature is the colour extraction tool, where you can pick colours from photos on your phone, or images across Pinterest, Facebook, Instagram etc. So if you're walking down the street and see a plant which is a particularly bold shade of green, you can take a snap on your phone's camera, upload it to the Pantone app and it will transform it into a colour swatch for you – brilliant! You can then create a colour palette based on that shade and see how it looks in typography, graphics and interiors. When you're done, easily share your ideas with colleagues or friends via social media or email.
Explore Pinterest
If you don't use Pinterest for design inspiration, you should definitely get on board! Simply typing 'Pantone' into the search bar pulls up a massive variety of colour swatches and ideas. Browsing through Pantone's official Pinterest boards is a practical exercise in itself, and gives you a solid indication of how you can gain colour inspiration from all kinds of everyday objects. Furthermore, Pinterest offers a straightforward approach to organising your colour palettes and mood boards. Having everything laid out in front of you will help you to visualise the exact kind of spray painted finish that you're looking for.
Do you require the services of professional spray painters in the Brisbane region, with access to limitless paint colours? APT Spray Painting can help you bring your colour visualisation to life! Contact us today to discuss your project and how we can assist you in achieving the perfect commercial finish.