Spray painting is a fun and effective way to inject life into a wide variety of everyday objects. You can transform your business into a functional piece of art with our massive spectrum of vibrant colours, exceptional attention to detail and our environmentally controlled spray paint booth. From kettlebells to car parts to funky street art, APT Spray Painting has a long and diverse list of happy customers. Read on for some standout recent examples!
Every great business needs some striking signage! We like to think of signage as being a billboard for your company. A quality sign will set the tone for your entire business, and despite the old adage that we shouldn't judge a book by its cover, it's something that we're all guilty of. Whether it be 3D lettering, adding a pop of colour or an eye-catching design, our 22-step process is guaranteed to produce the sign you need to project the ideal image for your business.
With gyms popping up on every corner in every suburb of Brisbane, you really do have to tick all of the boxes when it comes to the equipment you are providing people with. Where exercise is concerned, you want to get people motivated, and dreary old kettlebells that are lacking in colour and lustre don't exactly scream 'Let's get pumped!'. Our environmentally conscious booth spray painting has an important added bonus of preventing pollution. Check out these awesome kettlebells we recently revamped.
Whether you're a sculptor who needs the final coat of paint to put the perfect finishing touch on your work, or a business owner looking to spice up your space with a unique art installation, we are here to help! We only use spray paints of the highest quality, and our superior spray painting services will leave any piece of art with a flawless finish.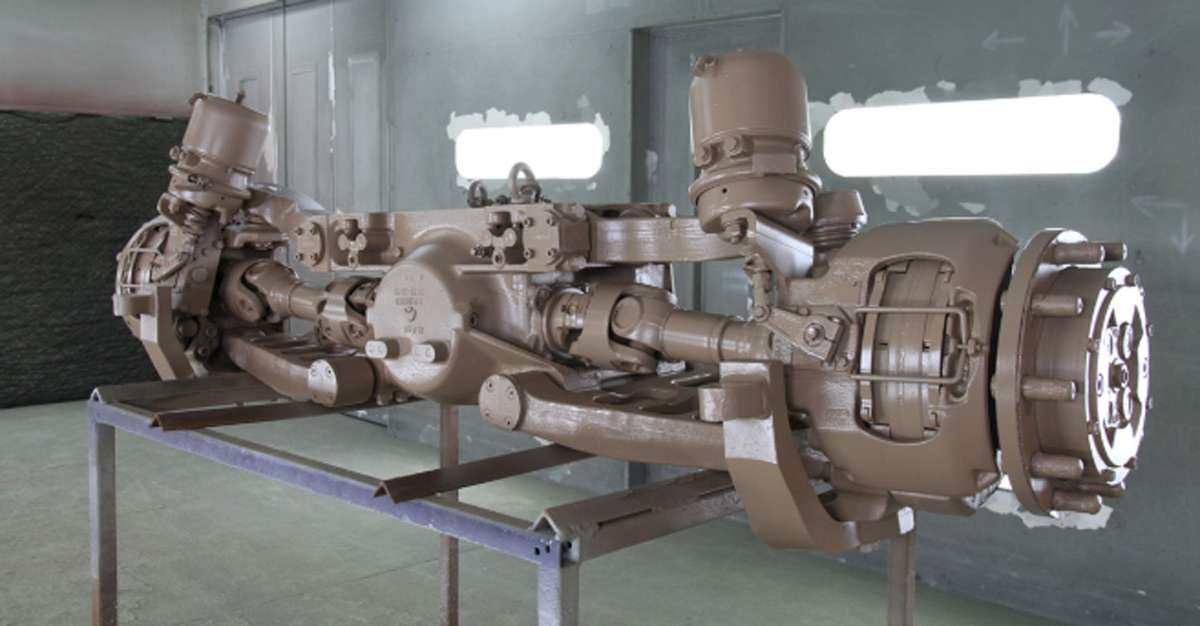 We've all heard the saying about a well-oiled machine. If you're going to invest money in expensive machinery that your services rely on, then it's essential to keep them in working order. Our professional spray painting services will not only leave your machinery looking aesthetically pleasing. They will also help to keep your machinery in tip-top condition, by helping to protect it from damage and erosion.
At APT Spray Painting, we are confident that we can help you to breathe life into your business or workspace. Do you run a cafe and feel like your tables and chairs are getting a bit rusty? We can help. Have you been commissioned to create a new modern art installation in Brisbane? We can help. Do you need a new paint job on your switchboards? We can help. Hopefully, you get the picture. To chat with us about how we can help you, contact us today!