When dealing with our industrial and manufacturing clients, we often hear similar versions of the same story over and over again. Within these industries, goods are often sent from overseas. When unloaded from the docks, our clients often find that the protective coating on their goods is the wrong colour. After having waited weeks (or even months) and sometimes having experienced shipping delays, sending the asset or piece of equipment back is no longer a viable option for our clients. Our clients have understandably, become very frustrated, and need their goods for a job that can't wait any longer.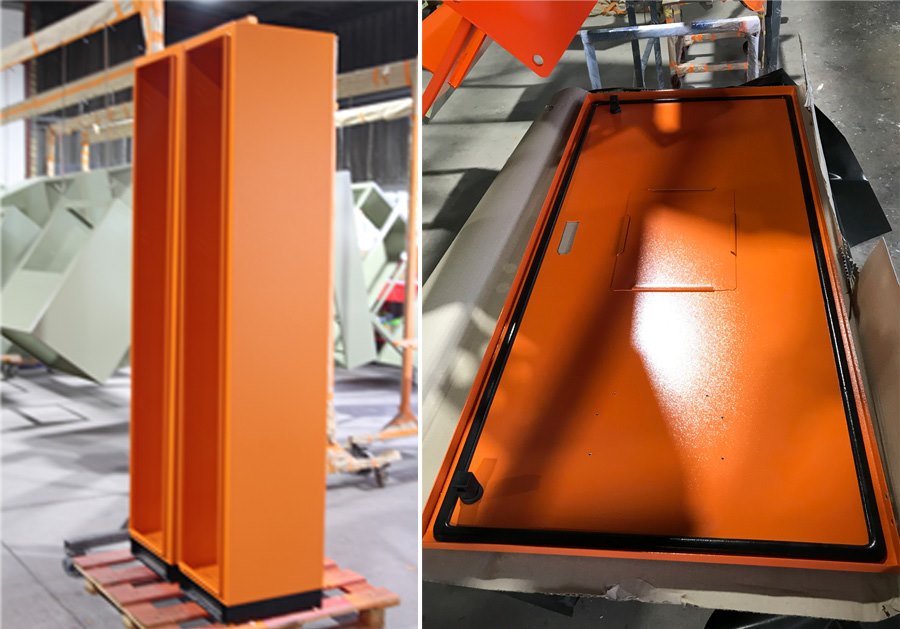 This is where APT comes in…
If you find yourself in this position, you can bring the goods / asset / equipment to us and we can repaint it to the correct colour. This is often the best option available as, generally, we can spray paint over both paint and powder coat. However powder coating usually can't be applied on top of existing paint. What makes this situation a bit better is that our customers often negotiate compensation with the overseas supplier which is then used to help cover the cost of the new paint job.
When you bring the goods to us to be repainted, you have two options:
You provide the team at APT with the colour code and we will paint it that colour. This method requires the overseas supplier to have painted the rest of the items (which your current item is being matched to) exactly the correct colour.
Alternatively, you can provide us with a colour sample, we will colour match from it, then create 2 pack paint. This is a safer option when it comes to ensuring that your goods are the exact same colour.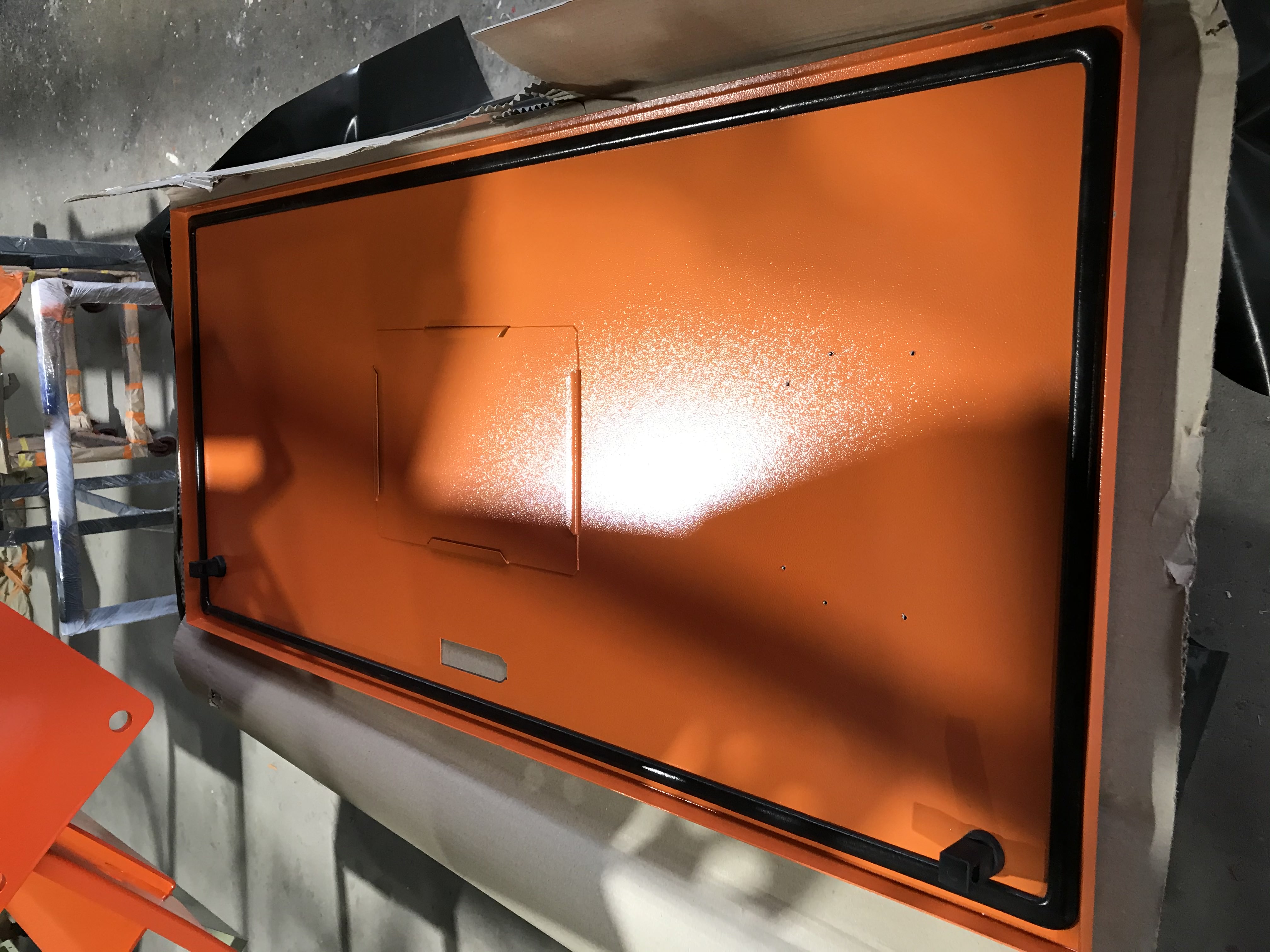 All in all, this is a relatively straightforward process which our team of experts have completed countless times over the years. Sometimes it may take a couple of days to match the paint but during this time, our spray painting team will be getting your asset prepped for painting. By the time this is complete, your paint is matched and ready to go. The painting process differs from job to job and client to client, but below we have outlined the general process that you can expect your goods to go through:
Step One: We will clean the asset with products that are specifically suitable for the application of 2 pack paint
Step Two: We sand all of the surfaces that need to be painted
Step Three: Reclean all surfaces
Step Four: Mask anything that shouldn't be painted/needs to stay paint-free (rubber, electrics, motors, identification plates)
Step Five: Jig the job onto trolleys so the 2 pack paint can be applied to all surfaces
Step Six: Apply 2 pack primer to the asset and let the primer cure
Step Seven: Apply the 2 pack paint to the asset – in the correct colour- and let the 2 pack paint cure
This process is often the quickest and most cost-effective way for our clients to correct the mistakes of their overseas suppliers.
At APT Spray Painting, we are experts in commercial and industrial spray painting. When you bring a job to us, we can guarantee to give you a perfect colour match and a flawlessly professional finish. If you would like to learn more about our spray painting services or if you have any questions, get in touch with us today!