Completing routine maintenance and repairs for your heavy machinery is critical. Industrial excavators are expensive pieces of equipment that perform a vast array of important functions. To keep them in good working condition, mining excavators need to be taken offline. This is routine for industry excavators and is a normal part of their repairs and maintenance lifecycle.
A recent client, a widely respected Brisbane based engineering firm, came to APT Spray Painting to complete routine repair and maintenance of a mining excavator shovel assembly frame. Read on to learn more about how we completed this recent project.
Industrial Spray Painting Requirements
The shovel assembly needed to have a class 2.5 sandblast. Then, a heavy-duty epoxy 2 pack primer was to be applied. Following this, a full gloss polyurethane UV stable 2 pack paint in RAL 2004 was applied.
Professional Spray Paint For Machinery
There are countless factors we consider when performing our high quality, industrial spray painting services. Fortunately, our experienced team at APT Spray Painting are backed by over 30 years of experience – so we are highly capable of managing every possible challenge.
Our team ensured flawless sandblasting was performed to guarantee the primer would properly adhere. Additionally, we ensured parts of the mining excavator shovel assembly frame was adequately masked so that certain elements of the machinery did not get exposed to sandblast material or 2 pack paint.
Colour Matching
As well as providing protective paint coatings that protect against corrosion, APT Spray Painting's industrial spray painting service includes colour matching. This ensures a professional and seamless finish for all industrial equipment we spray paint.
At APT Spray Painting, we proudly offer limitless paint colours. We can colour match virtually any piece of equipment. For this project, we ensured the spray paint colour we applied matched the existing paintwork on the machinery.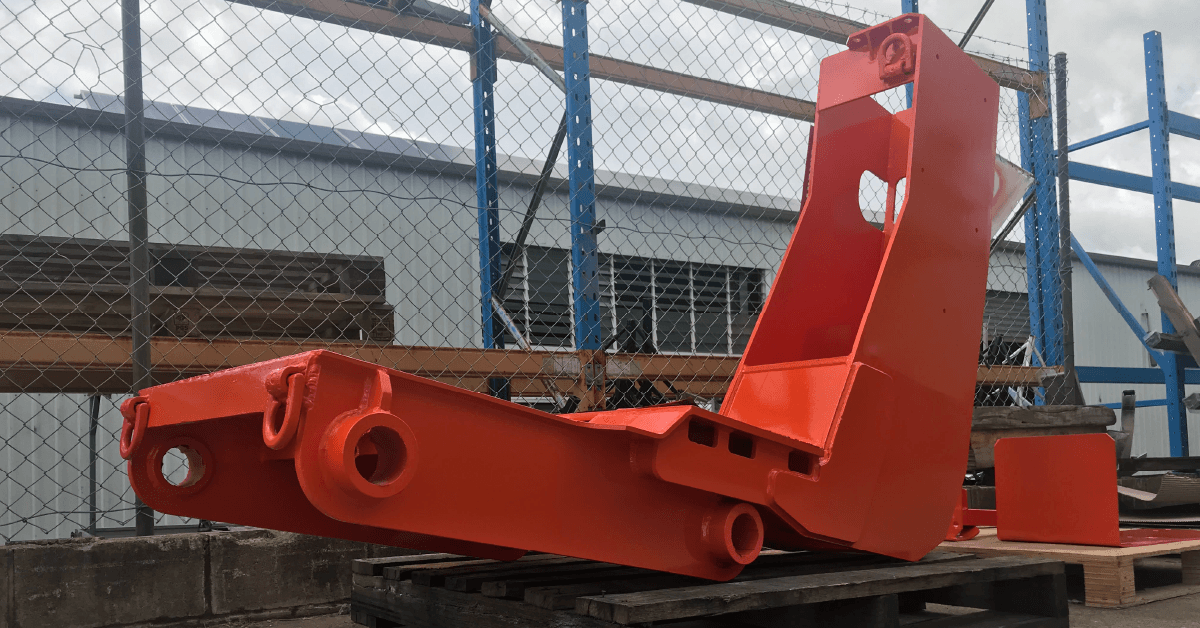 Fast Turnaround Time
For a mining excavator project like this one, timeframes can vary depending on how quickly the sandblasting can be done. However, once this step has been completed, the primer is applied within a couple of hours and the colour coats are applied the next day. Overall, the entire process of spray painting industrial excavators is quick and efficient at APT Spray Painting.
End Result
Our client was thrilled with the result, noting our premium quality industrial spray paint and our efficient turnaround time. At APT Spray Painting, we routinely spray paint a range of heavy machinery items, providing a protective coating that improves the functionality and appearance of industrial equipment. If you have any questions about our spray painting services, be sure to get in touch with our friendly team.