Would you paint your house by just picking a tin off the shelf and hoping it was the perfect tone? Of course not. We find a lot of comfort in comparing and being able to visualise the end result before we make a decision. Because of that, swatches exist, so our minds can imagine what the end product will be like without blindly committing to a massive change – the same applies to commercial spray painting.
At APT Spray Painting, we understand why you wouldn't want to hand in a massive piece of machinery for industrial spray painting or another commercial item you need spray painted without proof that it will come out just as you envisioned. Luckily that's a walk in the park for our team, and we've found a colour matching process that keeps all of our customers happy.
We're, of course, talking about a paint sample. This is a small display of the end result that helps you get an idea of exactly what the job will look like when it's complete. The sample will show the colour and gloss level of the paint system, which is particularly important if you want to colour match with an existing asset.
With our sample, you can compare the two colours side-by-side and see how closely they resemble each other. Read on for an exact breakdown of the APT Spray Painting Sample Process. If you're the proactive type, get in touch with us now to discuss a spray painting colour match job.
Using Samples For Colour Matching
When our clients are trying to match colour and gloss levels, we strongly encourage them to get APT Spray Painting to paint a sample (10 cm x 5 cm) first.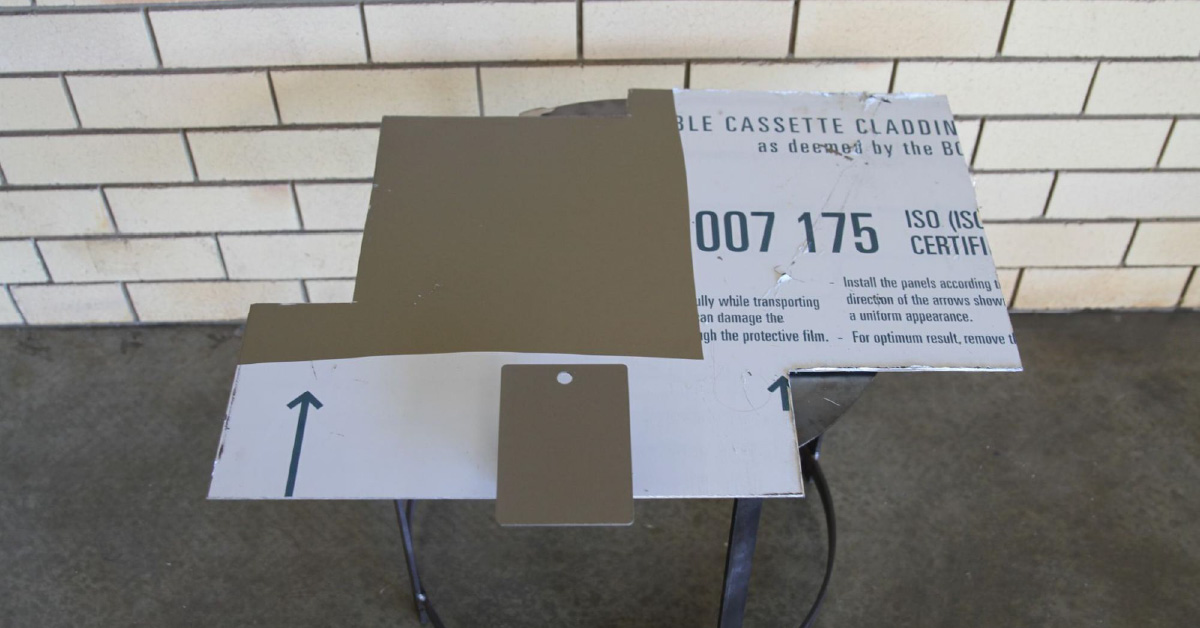 We will paint a sample and send the colour matching sample out to you for approval. Once you get the sample, you can compare it with the original item to see the level of colour matching and gloss level.
Why Do People Like This?
We find that people like this approach more as it ensures you know precisely what your product will look like when we deliver it from our workshop in Tingalpa.
Obviously, having an asset painted the wrong colour or wrong gloss level is frustrating for everyone. Getting a paint sample first increases satisfaction levels for the final colour and gloss finish.
There are a lot of reasons why people need their commercial spray painting job or industrial spray painting job to be an exact match of an existing asset. That can be to meet mandatory colour standards or to ensure your new colour matched, spray painted asset matches your existing items.
Know Your Commercial Spray Paint Job Will Be Perfect
APT Spray Painting works across a broad range of industries, providing spray painting solutions that address the functional and aesthetic requirements of any project. If you need a high-end finish for an industrial or commercial item, we can help. Be sure to get in touch for more information.