Opting for a professional spray paint job is easily the best choice when spray painting machinery. In heavy machinery, spray painting is both functional and aesthetic. Spray paint serves many protective functions, while also contributing to a visually appealing finish. Choosing an industrial spray painting company over a DIY job is therefore critical when working with machinery. Read on to learn exactly why.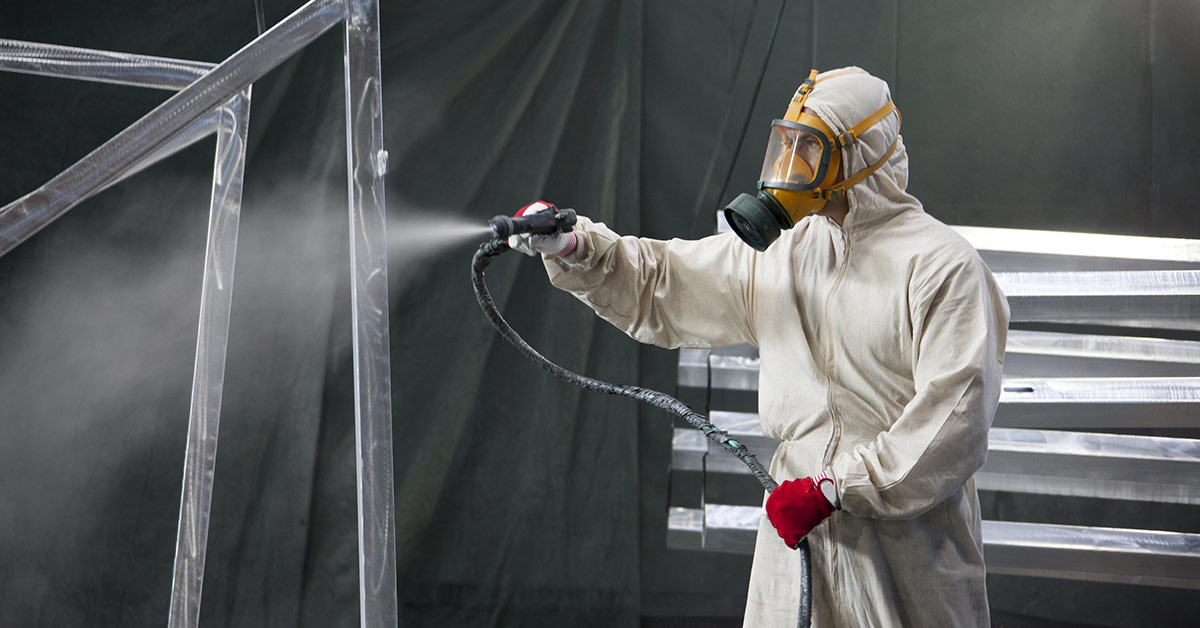 Professional Spray Painters Guarantee Quality
Industrial spray painters have the experience, knowledge and facilities to produce a finished product that is second to none. Spray painting is hardly a task that anyone can do. The right application methods and processes are needed to ensure a perfect finish. When done by an amateur, spray painting can quickly become a tiresome task you wish you had never started.
As well as experience and confidence in spray painting, industrial spray painters also have access to all the equipment and facilities they need to ensure a brilliant finish. Spray painting professionals will use a large booth for their spray painting that can fit anything from small to large machinery. By using a booth, instead of painting outdoors, protection from dust, pollen and outdoor pollution is guaranteed. Booth spray painting ensures only clean, smooth air and high-quality paint flows over your product – any external pollutants are left outside.
Colour Matching & Finishes
DIY spray painters simply do not have a comparable level of spray painting colours available. With a professional spray painting company, you can have your machine spray painted to the exact colour of the existing equipment you own. This ensures you can maintain a professional appearance for your painted machinery.
As well as endless colour choices, professional spray painters also have access to a diverse range of spray painting finishes. These include gloss, matt, satin, special effects, metallic, anti-graffiti, ceramic hi-temp, stains, high-build, and more.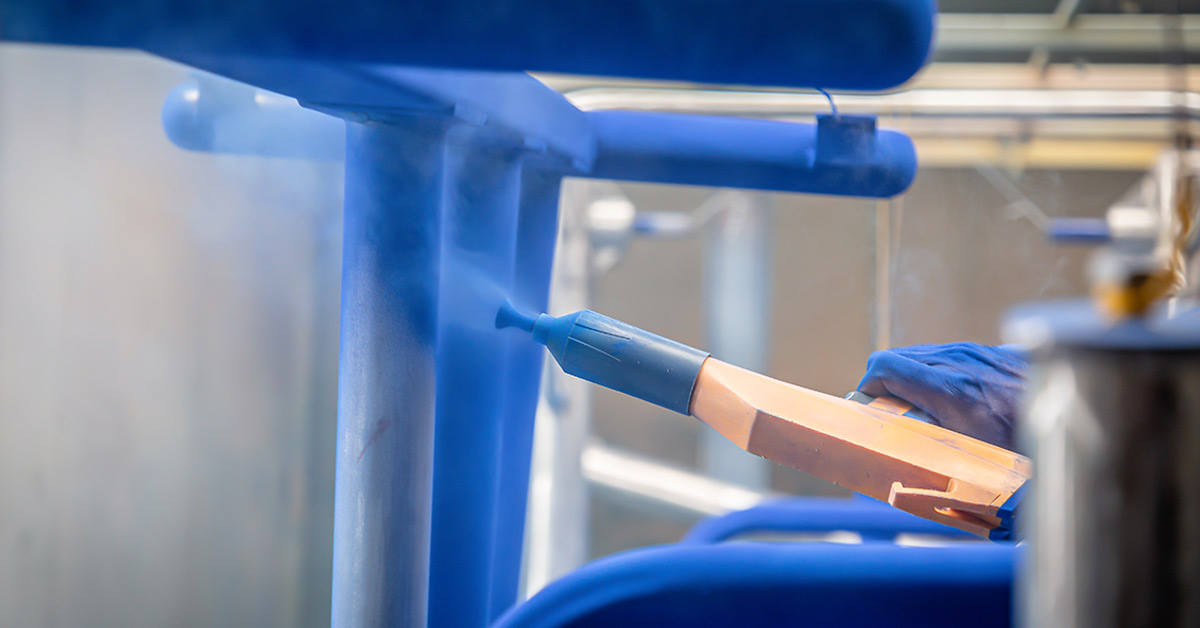 Protective Properties Of Industrial Spray Paint
As well as a vast array of colours and finishes, professional spray painters have access to spray paint that offers exceptional protective properties for your machinery. Industrial spray paint provides your equipment with protection from wear and tear, as well as corrosion. For example, heavy-duty UV stable paint systems are used for jobs in the transport industry. These paint coatings provide protection from wear and tear as well as heat. Similarly, for marine environments, zinc-rich coating systems are used. These paint systems are engineered to extend the life of marine-based jobs. When you choose to work with a professional spray painter, you can rest assured that your paint will last for many years to come.
Fast Turnarounds
DIY spray painting can quickly turn into a long-winded expedition that does not seem to have an end date. In stark contrast, professional spray painters have the required experience, knowledge and facilities to churn out rapid turnarounds for their spray painting jobs. Plus, they are backed by a larger team, making the lead time even faster. On average, it should take only 7-10 days for your machinery to be ready.
Cost Effective
One of the appeals for a DIY paint job on your machinery may be a perceived lower cost. In reality, that's just not the case. A spray paint job, especially one that is intended for a commercial or industrial piece of equipment, is always most cost-effective when done by professionals. Expenses pile up when a spray painting job is attempted by an inexperienced person, as they keep on needing to rectify mistakes they have made.
When you choose to instead leave it with the professionals, you can rest assured unnecessary costs won't pile up, and the job will be completed correctly – the first time.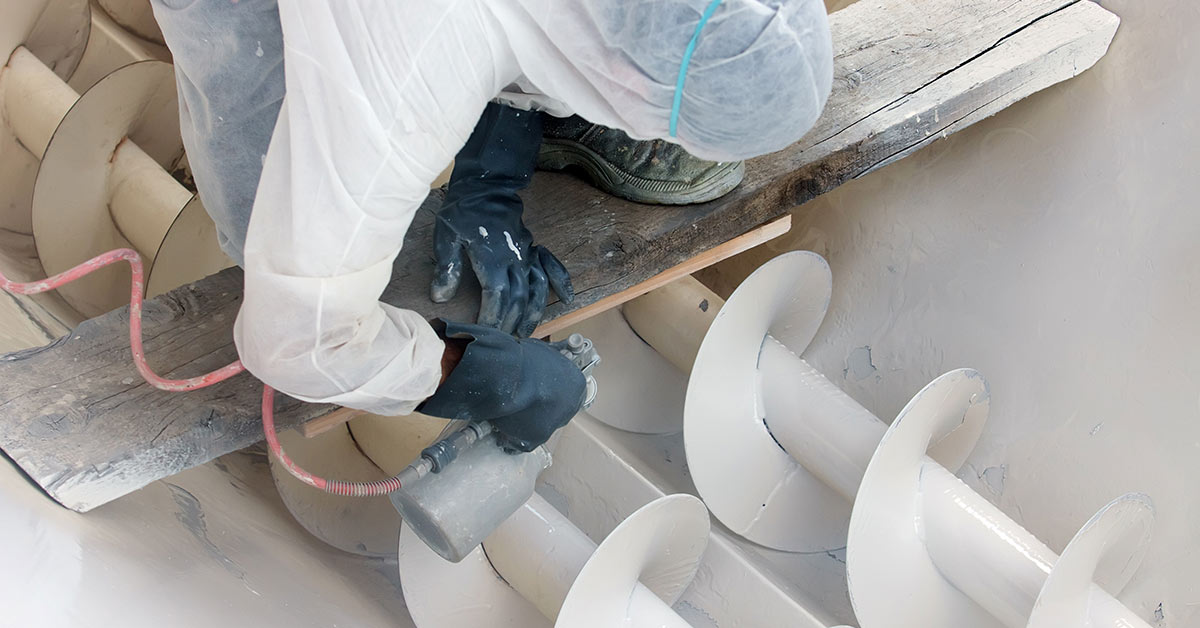 Safety Is Paramount
With access to all the necessary tools and equipment, industrial spray painters will complete your job in the safest way possible. You can rest assured that your equipment will be spray painted efficiently and safely. With the facilities, tools, experience and large team professional spray painters have, you know your equipment is left in safe hands.
Secure
Professional spray painters routinely work with large machinery. Regardless of the asset size, security is always paramount. Professional spray painters will store your machinery in the safest way possible – at APT Spray Painting, we use a 24-hour monitored security system.
Get Your Machinery Spray Painted With APT Spray Painting
APT Spray Painting has been professionally spray painting for over 30 years. Our team routinely spray paint machinery of a wide range of sizes, including heavy machinery. We pride ourselves on our rapid turnarounds, limitless paint colour options and the robust protective qualities of our industrial spray paint. If you would like to learn more about our industrial spray painting services, be sure to contact our expert team today.