The wheel tractor-scraper is a heavy-duty loading and hauling machine. It has been designed to suit tough working conditions. This tractor is a highly versatile piece of heavy machinery and is frequently relied on in the mining industry. Read on to learn more about how the wheel tractor-scraper works.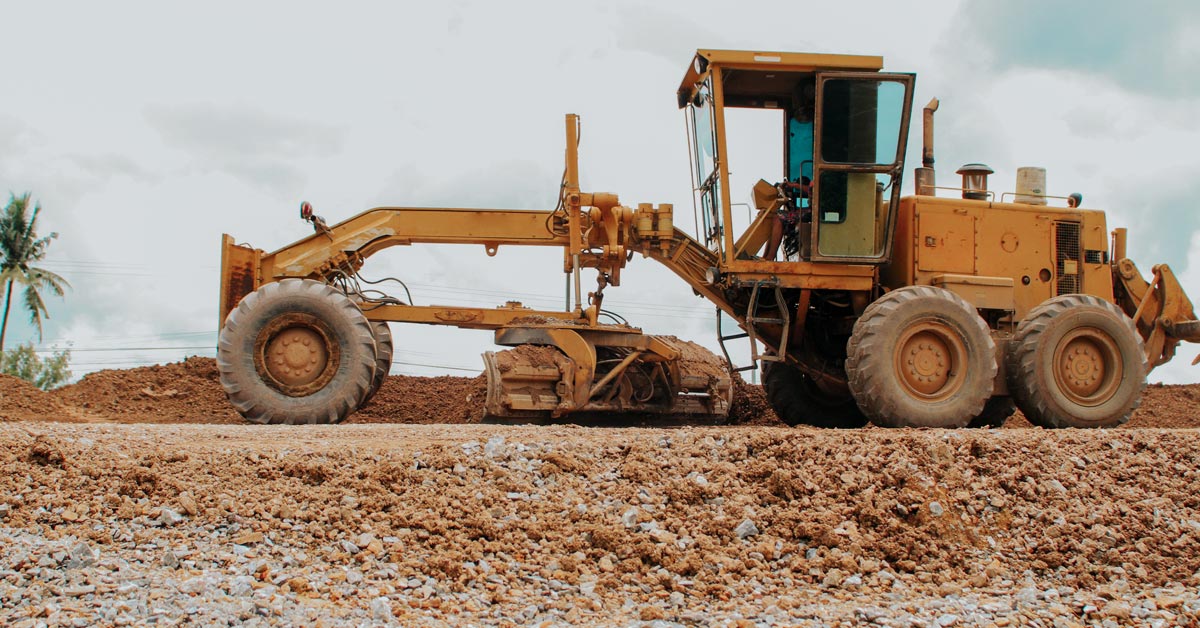 What Is The Wheel Tractor-Scraper Used For? 
The wheel tractor-scraper can be used across a wide variety of applications. The machine can be used for: 
Mining coal, chalk, bauxite and silicon sand

Mine reclamation

Mine-stripping applications  

Road development and construction 

Landfill cell construction

Dam construction
These machines also work as selective tools for mining. This means the operator of the wheel tractor-scraper can choose specific areas within the mine and swiftly send the scraper fleet to work. In the appropriate conditions, such as when mining areas with moderate haul distances or a low percentage of rock, these heavy machines can be used to cut down on operating costs. 
At the end of the day, if the load is under 10,000 feet and the material has rock that is 24 inches or less, a wheel tractor-scraper is an appropriate hauling system option. 
How Is The Wheel Tractor-Scraper Designed?
The rear of this piece of heavy machinery has a vertically moveable hopper (also referred to as the bowl). It has a sharp horizontal front edge. The hopper can be hydraulically lowered or raised. When the hopper has been lowered, the front edge will cut into the earth surface and fill the hopper. Once the hopper has filled, it is then raised and closed with the vertical blade (commonly referred to as the apron).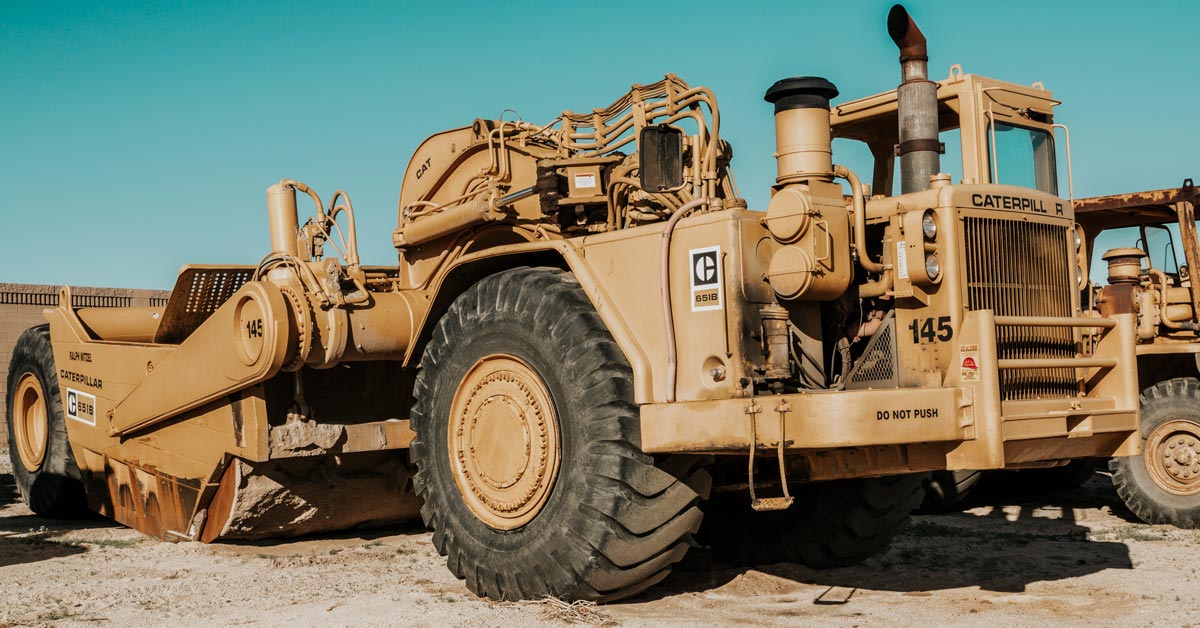 What Materials Does the Wheel Tractor-Scraper Work With?
A wheel tractor-scraper can work with a range of materials. It can work with materials as fine as sand, all the way to rocks as large as 24 inches. Hence, this piece of heavy machinery works well in very tough conditions and material types. This contrasts with towed scrapers, which are more limited in terms of the materials they can work with. 
How Long Do Wheel Tractor-Scrapers Last?
Some wheel tractor-scrapers have been designed to live multiple lives through machine re-builds. While a typical towed scraper system that works with materials containing no rock or materials with a density of less than 3,000 pounds will need to be replaced after 5,000 to 7,000 hours, a wheel tractor-scraper can last for an impressive 30,000+ hours without needing to be replaced. They are commonly considered a worthwhile investment for those working in mining and earthmoving.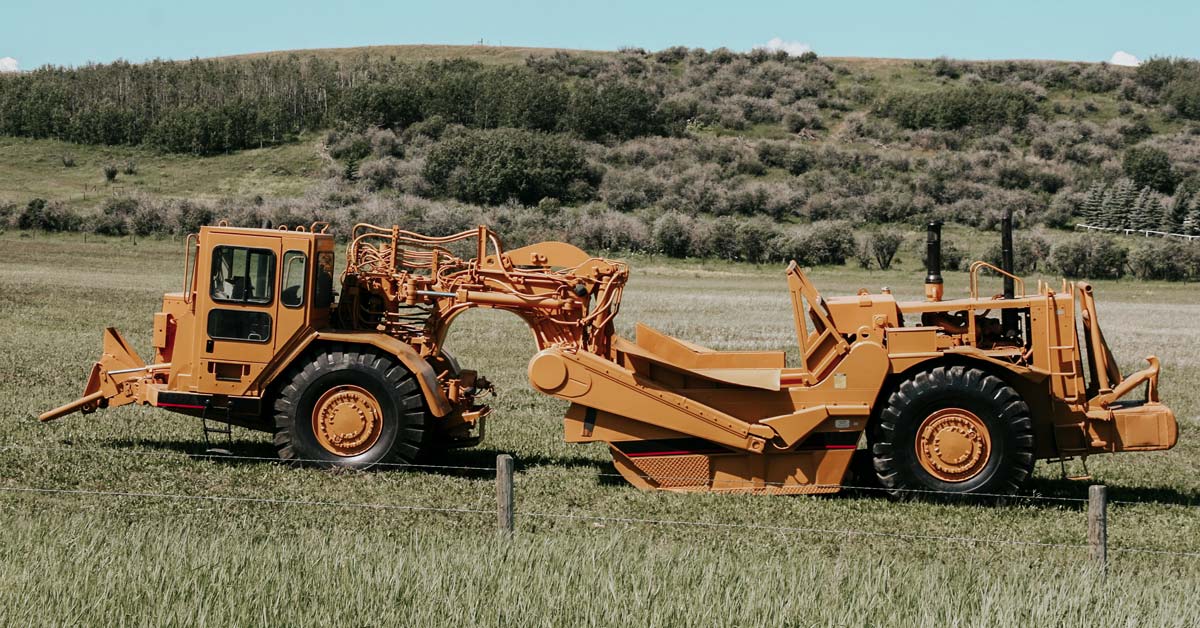 What Sizes Do The Wheel Tractor-scrapers Come In?
A popular manufacturer of the wheel tractor-scraper is CAT. Their wheel tractor-scrapers come in a range of sizes, from 17.6 to 55.8 cubic metres. 
APT Spray Painting has worked on a diverse range of spray painting jobs; frequently working with heavy machinery. Our skilled and experienced team keep these machines looking professional and pristine for as long as possible. We understand heavy machinery is a major investment. Our protective coatings keep these machines protected from the elements, to promote their longevity. Get in touch with our friendly team if you want your heavy machinery to stay in top condition for as long as possible.