At APT Spray Painting, we engage with clients across various industries that require robust protection for their equipment. Our superior protective coatings have been utilised in construction, marine, recreational, industrial, agricultural and commercial applications.
Recently, we had the pleasure of servicing a client that required a robust protective coating for a frame.
Client Request
Our client requested a protective coating in olive green for their 4.5 metre x 1.5 metre frame, with a 10 day turn around. 
Protective Requirements 
Among the wide range of protective requirements to be addressed, the frame needed to be transformed to withstand tough mechanical damage while offering quality stain resistance. 
Plus, our client needed the coating to be UV stable so it could withstand harsh sun exposure. 
It was also paramount we made the surface resistant to a broad range of chemicals including fuels and hydraulic oils. 
To ensure our protective coating adhered to the steel, we organised to have the frame sandblasted. 
Results
We proudly delivered the finished product on time, in excellent condition with all our client's conditions met.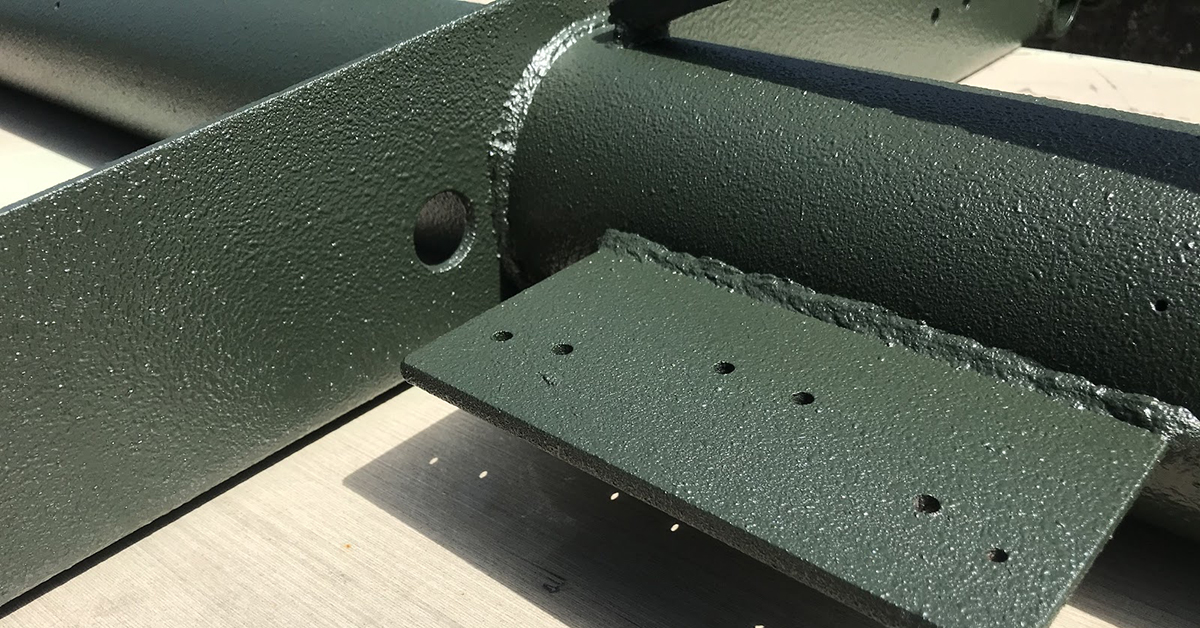 At APT Spray Painting, we thrive knowing we are helping clients across a wide range of industries get their work done. If you have any heavy machinery, plant, or equipment that needs a robust protective coating, our team of experts at APT Spray Painting are here to help. If you have any questions, get in touch with us today!