When you need to cut through solid rock of up to 2.4 metres, you need a machine that's tough enough for the job. For anyone who knows anything about earthmoving equipment and heavy machinery, the T655 Track Trencher comes to mind. With a 186kw/250-hp John Deere 6081 emissioned engine, this robust piece of excavating equipment has all the power you need. Read on to learn all about how this piece of heavy machinery works.
Related:
Cutting Edge Technology
Performance of the T655 Trencher is elevated by its integration of sophisticated technology. This machine has been purpose-built to maximise productivity on the job site. Unparalleled ease of operation is made possible by the electronic control system. This cutting edge technology communicates with multiple control modules dispersed throughout the machine. It empowers the operators of the T655 Track Trencher with real-time performance data and advanced troubleshooting mechanisms.
Low-Speed, High-Torque Motor
With the T655, its large Rotary Power headshaft motor and splined headshaft facilitate lower speed and higher torque. This enables superior ground protection as cutting teeth penetrate the earth better, all while minimising chain wear. Improved production is the natural result of this sophisticated engineering.
Longer, Wider Conveyors
This excavation machine has been built for productivity and efficiency. With the T655 Trencher's optional 2.4 metre and 3.7 metre conveyors, and 61 centimetre belts, operators can extract more spoil from the ditch, while dropping it further away from the machine.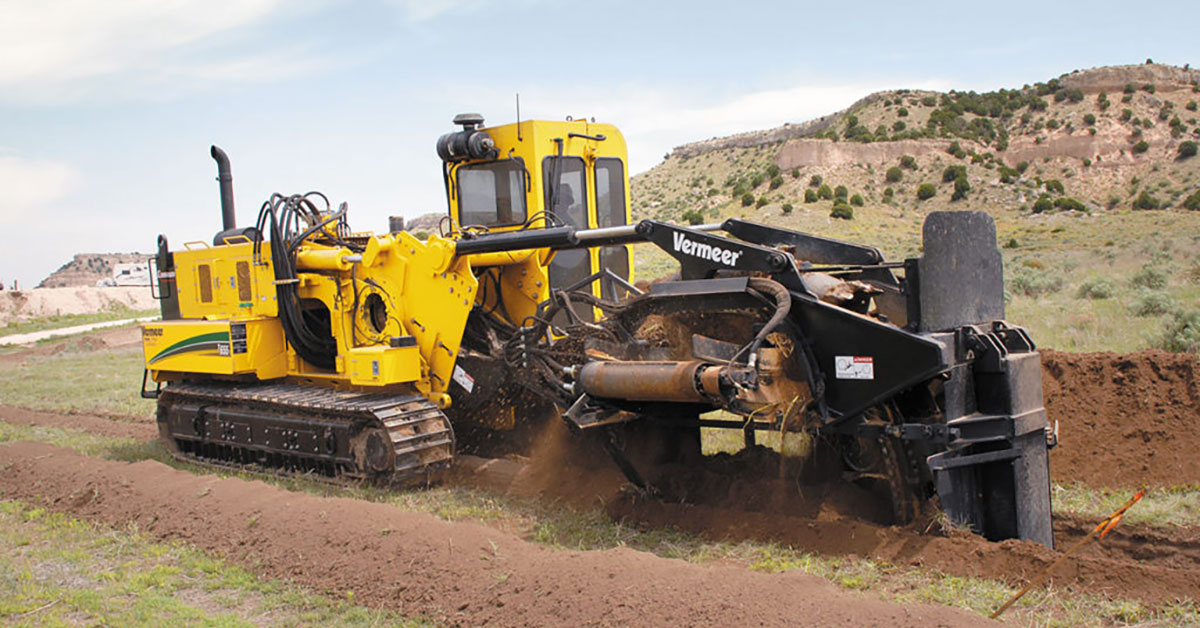 Operator Platform With Rollover Protective Structures (ROPS)
Positioned between the boom and the conveyor, the T655 Tracke Trencher offers an operator platform. This platform maximises boom visibility, both in and out of the trench. This makes it easy for operators to monitor the conveyor and observe tooth wear without even leaving their seat. Plus, the rollover protective structure (ROPS) comes standard for maximised operator safety.
Auto Tilt Track Option
The T655's oscillating track frame allows the track to follow the contours of the ground.
Heavy Machinery Protection
Protecting earthmoving equipment from the elements is a critical component of the longevity of these heavy machines. At APT Spray Painting, our industrial spray painting services are routinely used on mining and excavating equipment. Our professional spray paint protects machines from environmental wear and tear, including UV, while also keeping the machines looking brand new. To learn how to keep your earthmoving equipment in top condition, contact APT Spray Painting today.