At APT, we spray paint a lot of heavy machinery and industrial equipment and we love it when we get a particularly unique job coming through our workshop. For every specialist industry, there's usually at least one machine that has been specifically designed to perform a task unique to it and that no pre-existing machine would be capable of. The scope of these heavy pieces of machinery can become extensive and almost unbelievable but they are always an impressive feat of craftsmanship, time, and skill. We've compiled five pieces of heavy machinery we bet you didn't know existed!
Timberjack
A prototype forestry machine developed by John Deere, the Timberjack was part of a pilot program in 2004 that was pitched as a 'walking forester'. It was originally designed so that forest workers would have the ability to safely go up and down rough mountain terrain in snow and mud. With six articulated legs controlled by the Timberjack's Total Machine Control system (TMC), the machine was able to move in all directions and adjust its speed, step height, and gait.
MR361 Roadheader
The Roadheader has come a long way from its humble beginnings of being a key piece of machinery within coal, rock, gypsum, potash, and salt mining sites. Now used for tunneling and roadway development, and even building wine caves, the MR361 is a vital piece of construction equipment for huge projects.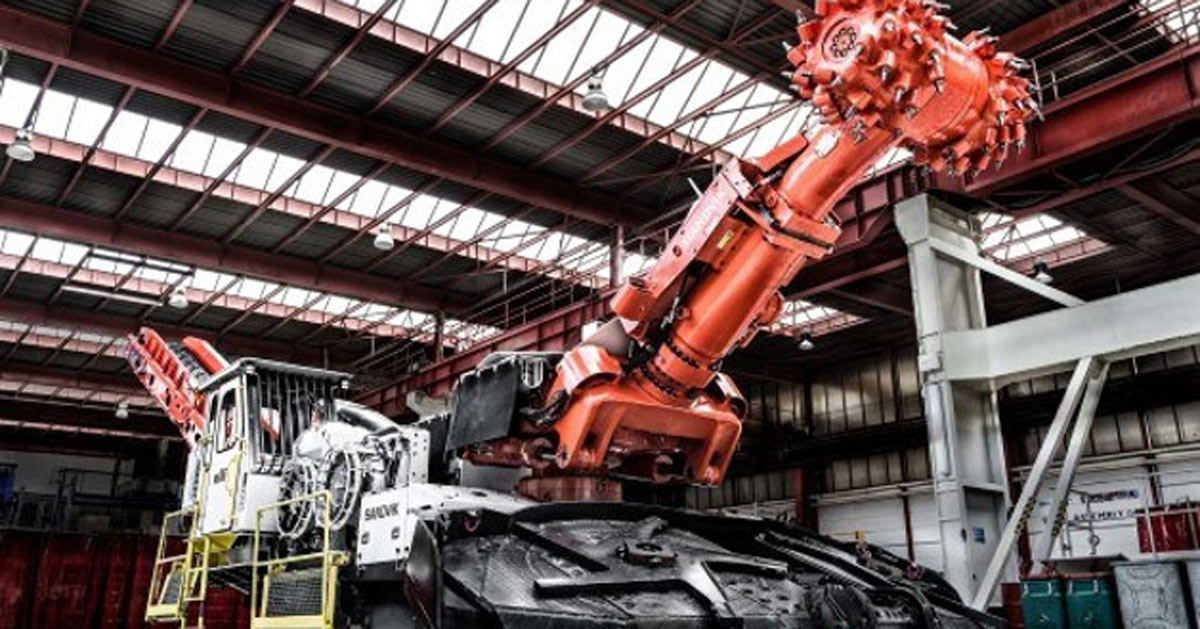 Bagger 288
After 10 years of deliberating, from the concept and design phase all the way through to the final product, the Bagger 288 is one of the world's largest excavators built in 1978 by the Krupp Company in Germany. Capable of moving 240,000 cubic meters of soil in a single day, the Bagger stands at 225 meters tall and can successfully perform the same amount of work that 40,000 workers could do in a day!
F60 Overburden Conveyor Bridge
It may resemble the Eiffel Tower in a way but this conveyor bridge is the largest of its kind and definitely stands up to the 'heavy machinery' title. Situated in the Lausitz countryside near Lichterfeld, it is now the star attraction at the F60 visitor colliery. Weighing a massive 13,500 tonnes, there are only four of these machines in the world.
Sikorsky X-Wing
Creating an aircraft that could take off and land vertically like a helicopter but that could also fly fast and far like a plane was the criteria and motivation behind the S-72. A joint effort by NASA and the Army, the main project was developed by the Sikorsky Aircraft company and was packed with two TF34 engines which could send the aircraft through the sky at 345mph. Unfortunately, the program responsible for the X-Wing eventually fell apart as it was too expensive and technologically advanced for its time in the 1970s.
At APT Spray Painting, we're no strangers to heavy machinery and are experts when it comes to keeping them looking brand new and most importantly, well-protected. Our team has the capability to paint any piece of machinery that fits in our booth and can ensure a quality finish with exceptional service each and every time. For more information, get in contact today and find out how we can help to extend the life of your plant, machinery, and equipment.