At APT, we often have customers come in with assets that need to be colour matched to existing assets. These customers might not know the colour code that they need or perhaps they know the code, but the existing assets have faded a bit, so the code is no longer an accurate match. Find out more about our colour matching services below.
To get the best colour match for spray painting, we'll need you to provide us with a sample of the colour. This might mean that you'll need to temporarily replace a panel or door. This is the only way to achieve the best colour match. In the past, we've had customers who have needed us to match from a photo and the colour match results are very similar, but not the same as the original asset. Below we've outlined the colour matching process that we used for two different recent projects.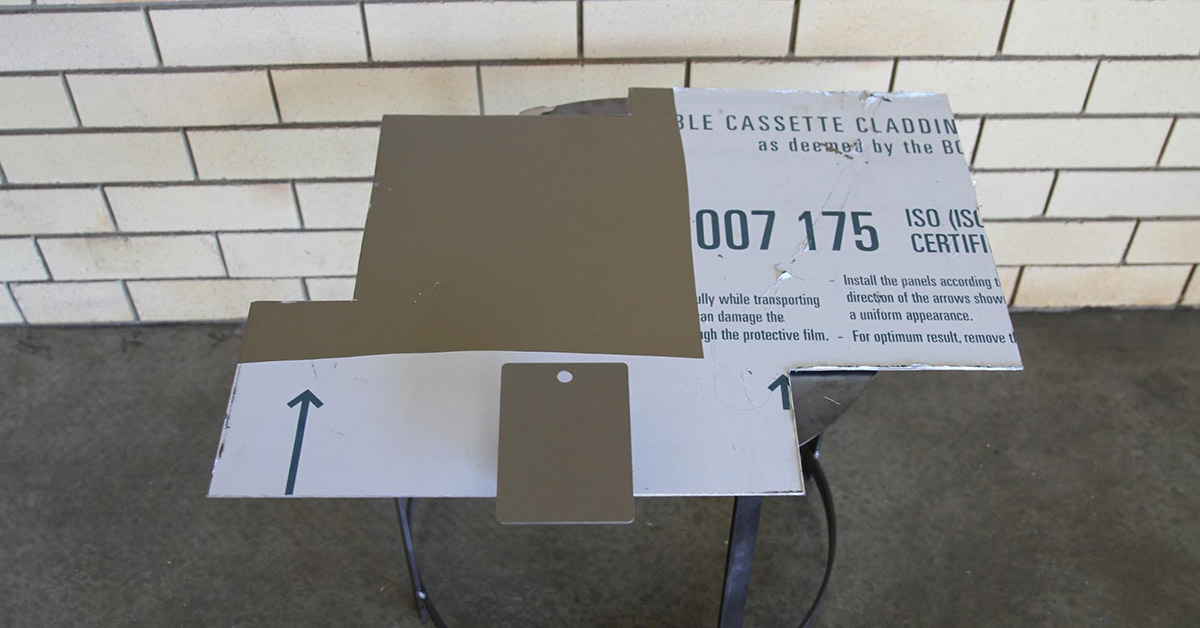 Pre-Coated Panels
In construction, the use of pre-coated panels is extremely popular, so there's often a need to colour match these panels to ensure a high-end finish for the project. At APT we regularly match the colour and gloss level of pre-coated metal and turn this into two-pack paint. This allows us to provide the construction industry with a great deal of flexibility. For example, fittings, channels and custom-fabricated componentry can be painted to match the panelling.
We create colour samples for you to take to your client for their approval prior to use. Colour matching panelling is a very helpful trick to have up your sleeve, and we've had many clients tell us that it's solved a lot of problems for them.
Colour Matching For Construction
Our next example of colour matching was for a panel used in the construction of a stadium. Despite its large size, the panel was sent away to match the colour and gloss level so that no-one would be able to tell the difference between this and the original panels.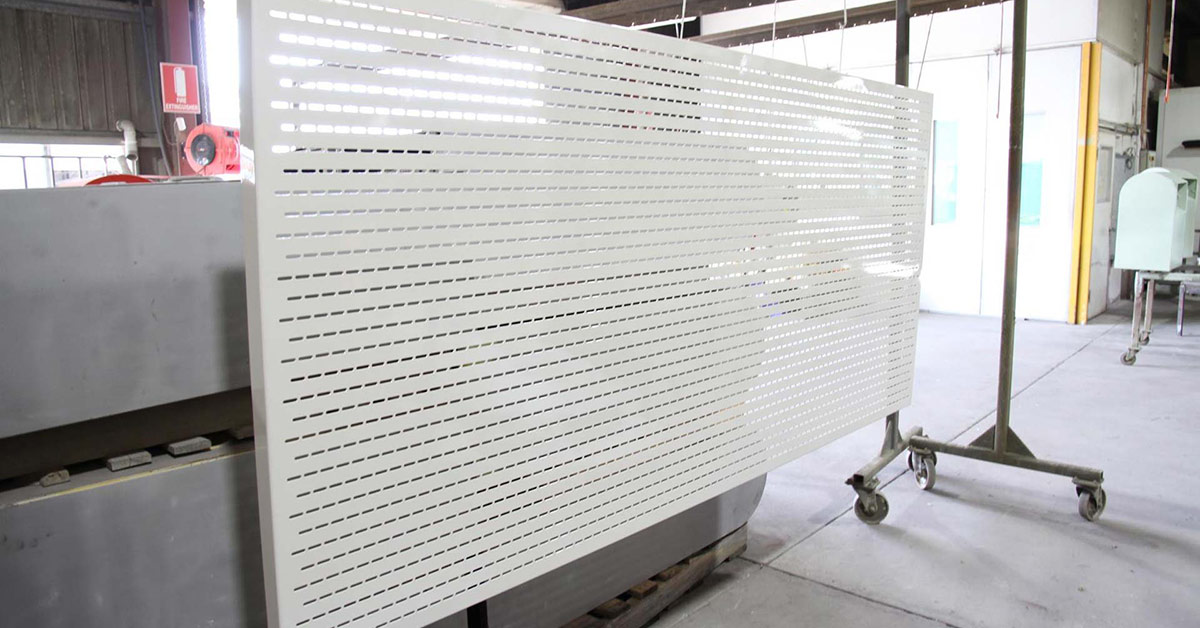 We used 2 pack for the painting process, which we've outlined below:
Step One: The panel was carefully cleaned with a special solution that's suitable for freshly manufactured metal that is about to undergo a two-pack paint process. Items are cleaned before they are sanded so that chemicals are not embedded into the metal during the sanding process.
Step Two: We sanded the panel to ensure the primer had a surface it can 'key' onto.
Step Three We cleaned the asset again.
Step Four: The panel was jigged onto a trolley to make sure the spray painter could reach all of the faces and edges.
Step Five: The panel was air cleaned twice.
Step Six: We applied 2 pack, zinc-rich (coastal) epoxy paint that's designed to bond like concrete onto metal.
Step Seven: We used 2 pack polyurethane paint to match the colour to the rest of the existing panels. Polyurethane is glossy, which is great for keeping the asset clean and making sure it's UV stable.
Step Eight: We applied 2 pack polyurethane paint with a gloss anti-graffiti clear coat.
The panel was installed, and it was such a perfect match that no one could tell it was a replacement. The colour and gloss levels matched perfectly and the customer was delighted as we'd managed to provide them with a great solution to a real headache of a problem.
If you have an asset, machinery or equipment that you need colour matched and spray painted, get in touch with one of our commercial and industrial spray painting experts today!