When it comes to spray paint, you don't get much better than an industrial spray painting system. For many commercial, marine and industrial businesses, industrial spray painting is often their method of choice and below we've listed 4 reasons why this is the case:.
Speed
When you have a large surface area to cover or several items to paint, industrial spray painting will get the job done efficiently and much more quickly than if you simply tried to paint it yourself. In fact, a job that would take a conventional spraying system a week or more, would likely only take an industrial spray painting system a few hours.
Better Finish
Industrial painting systems can operate at extremely high pressures, producing paint particles which result in an almost mirror-like finish on a large range of surfaces- even wood! The high-quality result achieved by the use of an industrial painting system is extremely hard to replicate with any other method of painting.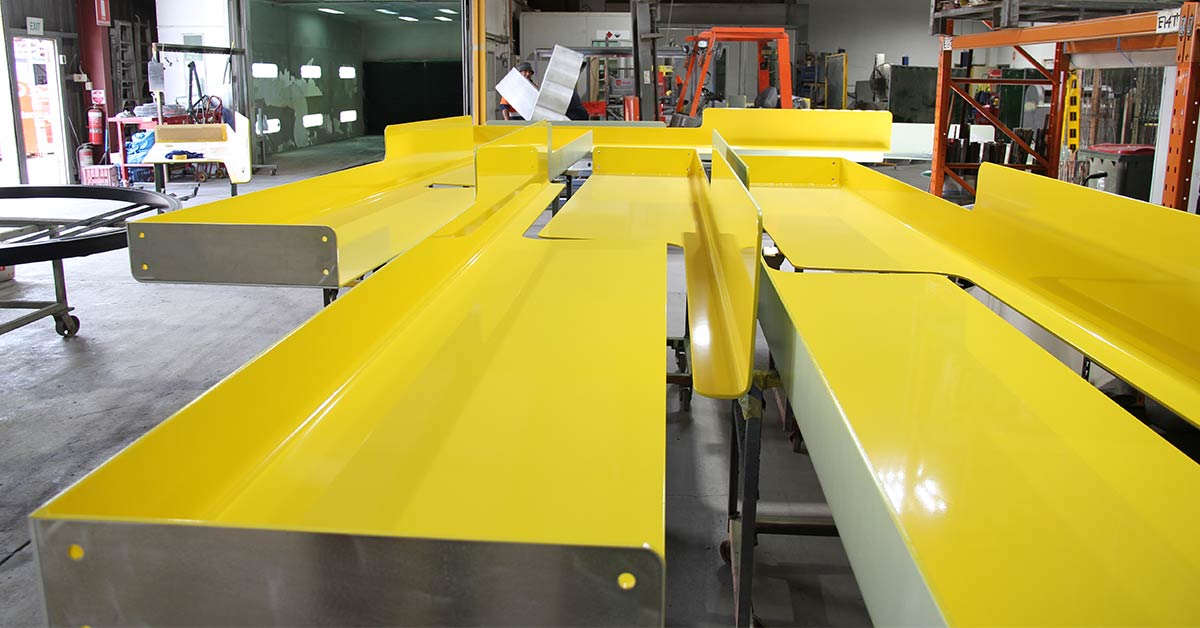 Versatility
When it comes to industrial spray painting you work with pretty much any kind of paint and primer stain on almost any surface including plastic, wood and metal. The ability to work with a large range of products means that you can always apply the optimum paint for the surface, conditions or specific job at hand. What's more, you can achieve a consistent and uniform outcome.
Reduced Waste
A lot of spray painting methods, particularly those that are done by hand, result in excessive overspray which will not only give you an uneven finish but will also cause a lot of wastage and an inefficient process. Industrial spray painting uses a softer spraying method which means that you only ever use as much spray paint as you need. This method is better for the environment and means that you spend less money as well as reducing the mess left behind.
At APT Spray Painting, we are experts in industrial spray painting. We can spray paint any furniture, machinery, plant or equipment that fits in our semi-downdraft booth and curing room and we're more than happy to complete a job to specs and regulations no matter how niche they may be. To learn more about our services and how we can help your business, get in touch with us today!