If you've passed by the Logan Road, Meadowbrook area recently, you may have seen our latest artwork collaboration across the vibrantly coloured precinct and pedestrian thoroughfares.
In 2021, APT Spray Painting proudly partnered with Rockpress and Logan City Council to produce the Healthy Street project; a safer and improved pedestrian and cycling infrastructure system, as part of the Council's vision for the suburb to become a major health and well-being precinct.
The $2.4 million project from the Queensland Government's Unite and Recover Fund includes artwork in the form of installations, shelters, street furniture and murals painted on the footpath from local Logan artists including Vikki Kinderman, Evangeline Goodfellow, Rachel Lee, Missy Knox, Therese Flynn-Clarke and Chloe Wigg.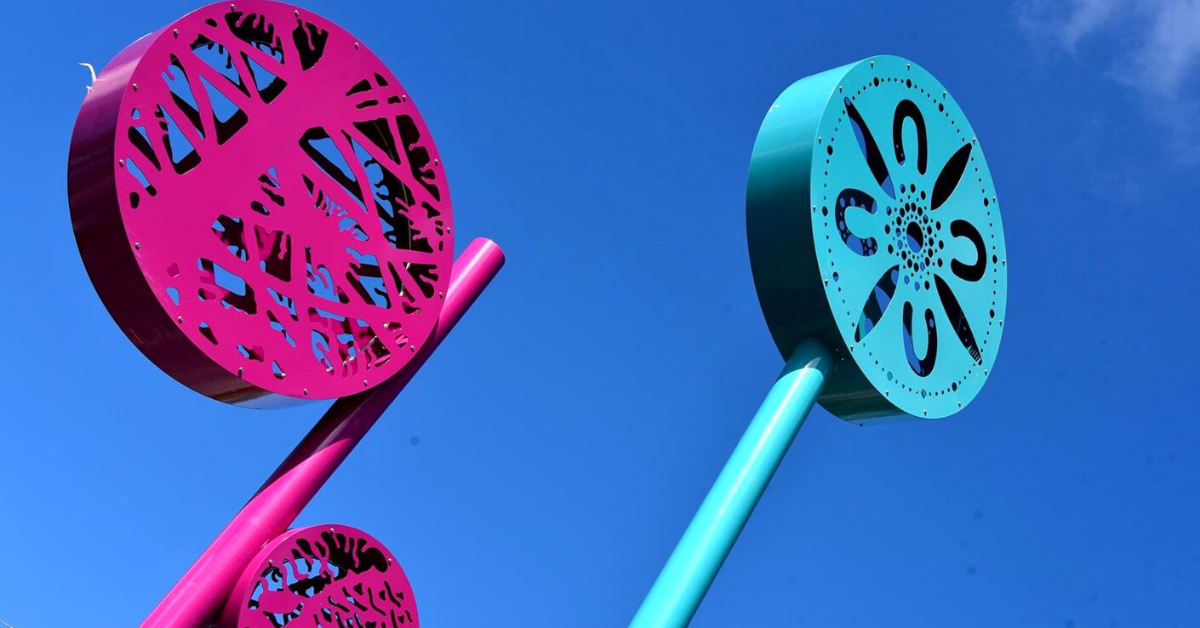 The process behind the project:
As one of our larger volume projects to date, the Healthy Street infrastructure was completed in a quick turnaround time frame of eight weeks. The large lollipop design work was laser cut into double-sided, brightly coloured circular discs, that are stationed along the footpaths with stainless steel posts.
With so many individual pieces, care had to be taken to ensure the right colours were laid down on the right parts. Testing after each coat was crucial to ensure we achieved the right paint thicknesses so the paint performance could deliver its intended long term corrosion resistance (minimum 10 years).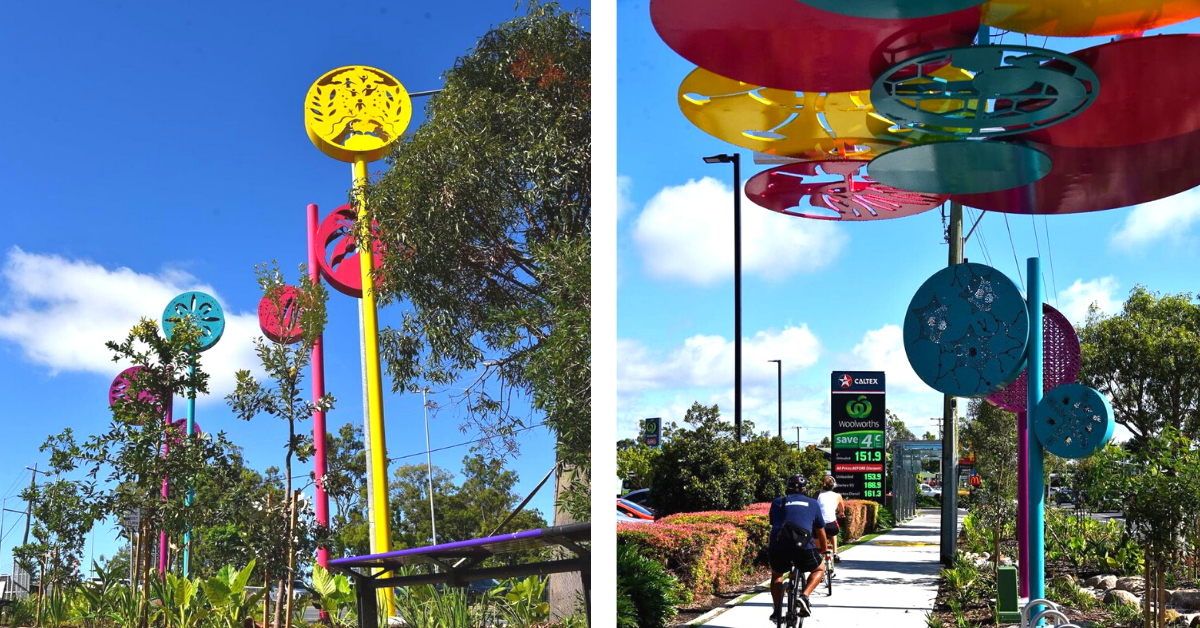 The large volume of work included multiple colours as part of a 3-coat warranty paint system. The stainless steel posts and flat sheets were of great weight and required us to make our own custom racks and hanging hooks large enough to complete the task.
With some quick thinking from our expert team, 12 new mobile custom racks with adjustability from 1m up to 8m in length and a load-carrying capacity of 700kg were designed and made in-house.
We're incredibly proud to see the finished product as part of the Meadowbrook Health Hub precinct and welcome any enquiries you may have on this project and similar projects.
If you have a commercial or industrial building project, APT Spray Painting has your needs covered. Our team has the expertise, backed with over 30 years of experience to spray paint your commercial assets with the right paint and with the right technique. To enquire about our professional spray painting services, be sure to get in touch with our expert team.