When it comes to doing a bit of a revamp project on your business' furniture, products, plant, machinery or equipment, it can be tempting to think that you could manage a bit of a DIY job. Perhaps you think it's a small enough component that you'll be able to manage or you may have very limited time and think it might be quicker to do it yourself. However, these DIY jobs usually result in people pulling their hair out and wondering why they ever started in the first place. Below are the top 7 reasons why you should simply enlist the services of a spray paint professional from the beginning.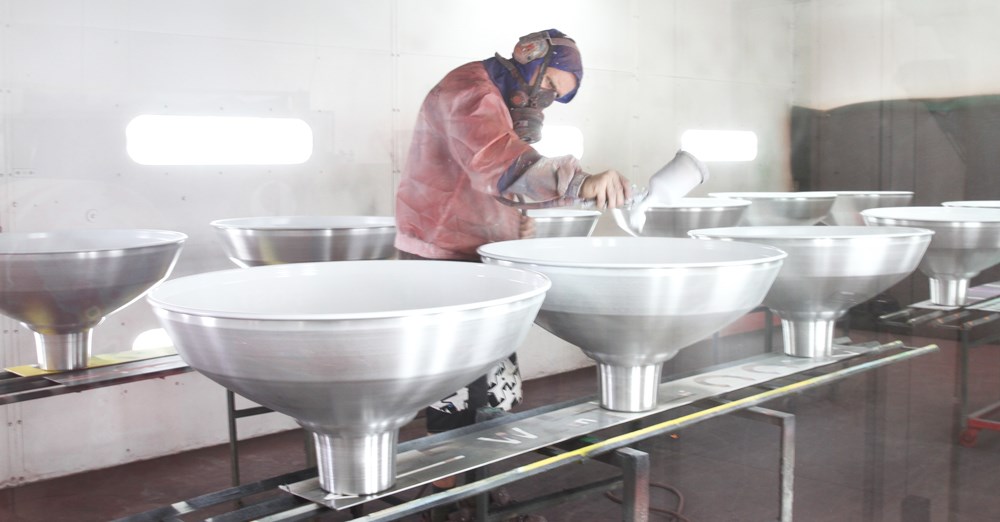 Durability
Spray painting will provide you with results that last much longer than painting by hand which makes it a much better long term investment. A lot of spray painting services will also offer a warranty which guarantees the paint job will last for a number of years. What's more, spray paint will be applied to the correct paint film thickness and on top of that, a large portion of the spray painting process is a specialised preparation procedure which allows the product to realise its full durability performance.
More even coverage
It's much easier to achieve a smooth finish that's free of brushstrokes when using spray paint, especially if the job is being completed by a professional who really knows their way around their equipment. This will result in a much more professional and impressive looking finish than if your surface or object is painted by hand.
A bigger range of finishes
Professional spray painters will have access to a much larger range of specialty products, some finishes would include matt, satin, gloss, automotive for a beautiful finish, high gloss for UV stability, anti-graffiti, metallic and colour matching. For a list of more of the finishes that we can offer at APT Spray Painting, click here. 
Access harder to reach places
Spray paint makes it much easier to reach those tricky nooks and crannies of an object that can be hard to reach and end up looking messy and uneven when painted by hand. Professional spray painting equipment is designed for use on even the most detailed and ornate surfaces.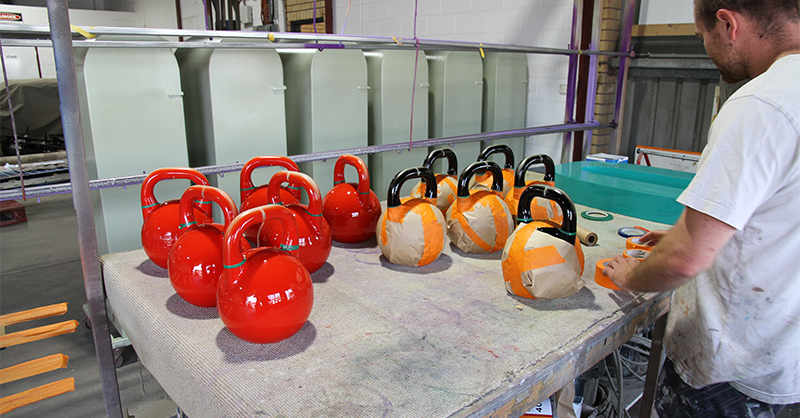 More efficient
Not only is it faster to spray paint your object or furniture than paint it by hand, but each coat will also dry much faster meaning that you can move onto the next coat within minutes rather than hours or even days. Spray paint can turn a several day paint job into a single day paint job saving you time and money. What's more, if you attempt to paint by hand you're likely going to end up requiring the services of a professional lately and if you end up having to do a job twice, you definitely aren't saving time.
Versatility
Unlike the paint used to paint by hand, spray paint can be applied to almost any surface including wood, plastic, vinyl, iron and metals like steel, stainless steel and aluminium. This means that you can revamp almost any piece of furniture, equipment or machinery in your business.
More Cost-Effective
We often have people come to us with projects that they have attempted a DIY job on and… well… they're pretty bad. They've usually tried to give it a crack themselves and bring it to us when things go horribly wrong. In these scenarios it takes much more time and effort to first undo the mishaps than if we'd done the job from the outset, meaning that it also ends up being much more expensive. Never mind the money that the customer has wasted on their DIY supplies!
At APT Spray Painting, we never compromise on quality and always guarantee high-quality results. With over 30 years of experience in the spray painting industry, we know pretty much everything there is to know about spray painting and how it can help to transform any kind of business. To learn more about our services, get in touch with us today!